It's a good time to be a bookworm. Not that it's ever a bad time to be a bookworm, but it used to be pricier for me because e-books hadn't yet been invented, and I had to actually pay to read, because that was the price of being in a book club. (Php 10 for an Avon Romance!) Flash forward a decade or two, and it's all just point, click and download.  Overdrive and the Toronto Public Library are the gifts that keep giving.
Weirdly, I wasn't into the whole e-book thing at first – made the usual noises, nothing like the real thing, blah blah blah and crap. But the pros far outweighed the cons. Nightly ablutions + not skipping a chapter? Win. Reading in bed without a lamp? Win. Plus you can't beat the price of free.
I've been tackling my book backlog these past couple of weeks because I needed a break from the Netflix glut and the internet is a minefield of possible GoT spoilers. Books have always been portals to other worlds, windows to peek through and watch glorious ladies in ballgowns sweeping past. Escapism at its best.
This is my idealized self-portrait.
This is me in real life.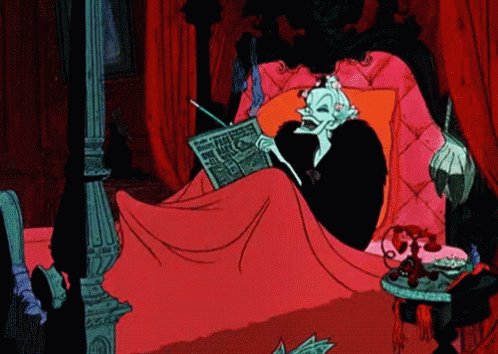 So book reviews, the quick-fire edition:
The Taming of the Queen – Katherine Parr is married to a madman. Intelligent and pragmatic, this queen alternates between fear, resignation and, most surprisingly, love, for her husband and king. Philippa Gregory always delivers insightful, provocative fare. Here, she gets into the psyche of the only one of Henry VIII's six wives to outlive him, and reveals a writer, a poet and an intellectual who unlike Anne Boleyn, chose her battles wisely, never made promises she couldn't keep and was savvy enough to sidestep the minefields of court life.
Three Sisters, Three Queens – a fairly misleading title, this novel told from the point of view of one queen in particular: Margaret Tudor, Queen of Scotland. As seen through Gregory's eyes, this Tudor queen is both passionate and petty, forever in the shadow of her more beautiful sister, and her more imposing sister-in-law. It's more fancy than it is fact, because there isn't much recorded about this queen in the annals of Scottish history. She is best known for marrying a forward-thinking man who died too early and who promptly took up with the worst possible candidate for a lover barely six months after her husband's death. In Tudor England, following your heart never ended very well. Not for royalty, anyway.
The Courtesan – features a particularly harrowing account of a young girl having her feet bound and colorful euphemisms for various sexual positions. (What exactly is the Toad in the Moon? You failed me, Google!) Alexandra Curry excels at sprinkling the dialogue with the occasional Chinese phrase without distracting the reader, but so much attention is lavished on the exotic, early beginnings of the young Sai Jinhua, that the last third of the novel feels particularly rushed and unsatisfying. A fictional sequence of her audience with the Empress of Hungary seems forced and not particularly important to the story.
The House of Wives –  an exercise in contrasts, a Jewish man raised in India conquers the opium trade. One foot in India, where his proud, crippled wife lives and the other in Hong Kong, where his Chinese wife lives. He treats both like shit and both let him, which is comprehensible only because he is as rich as Croesus. The story is more notable for its insight into the opium trade and it's main players than it is for the wives themselves, because money makes people put up with the stupidest things.
I'm currently finishing the last third of the Inheritance Trilogy. (Nora Jemisin, where have you been all my life, you Hugo Award winner, you?) Then I think I'll dip a toe into the GoT-verse and polish off a trashy romance as a light snack. J. R. Ward: come for the badass alpha males, stay for the heated sexy times.