Perhaps the MCU, having read my mind, decided to up the ante on its latest phase (what are we in now? Three?) and introduce interesting second leads to keep ladies like me – who can only go full nerd for so long without getting exhausted – invested. I know I'm watching Ragnarok for Cate Blanchett. And now I know who I'm watching Black Panther for.
I'm living a fantasy where Michonne breaks up with Rick, cuts off her dreads and moves to Wakanda to engage in some badassery with a staff. The Panther and his problems can take a back seat, because girl can fight. I have faith in you, Michonne! Don't let us down in February!
I mean come on, how glorious is this?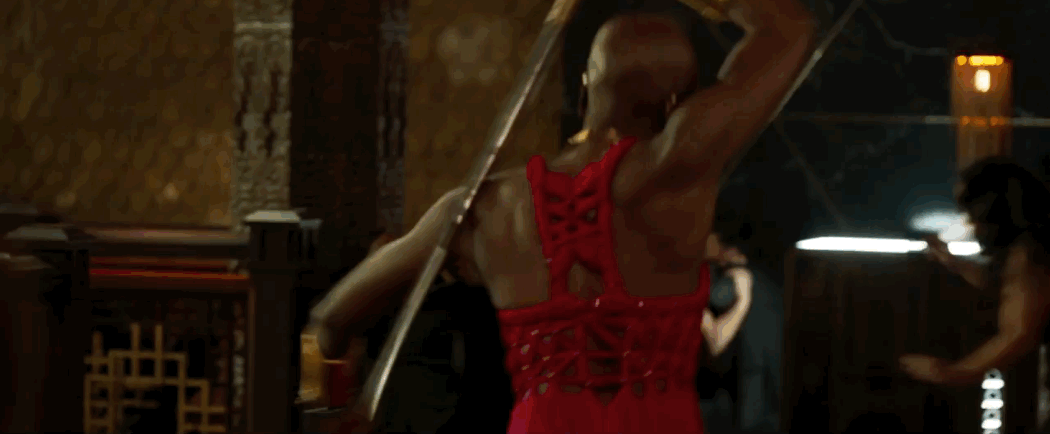 PS. Also, Angela Bassett (!!!)